Star-Spangled Cruise
on American Countess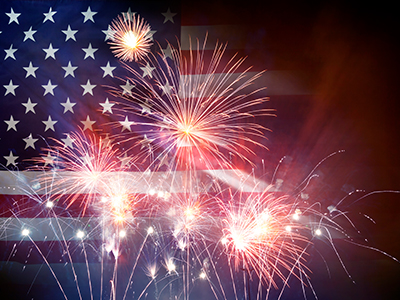 What better way to celebrate America's Independence Day than on an American river cruise in the heart of the country? Small towns will be adorned with symbols of our independence, and onboard we will be filled with patriotic pride.
Special guest and national icon, Lee Greenwood, known for "God Bless the USA" will perform on American Queen, July 4, 2022 and American Countess June 28, 2022 voyages.
Voyages with this theme:
American Queen July 4, 2022
American Duchess July 3, 2022
American Countess June 28, 2022
About American Queen Voyages
The mighty rivers of the United States of America once served as the great highways of early exploration and inspired dreams of discovery. Today, American Queen Voyages re-creates the same sense of wonder, excitement and inspirations with all the convenience and comfort of modern luxury aboard the most elegant riverboats in the world, the
American Queen,® American Empress,® American Duchess™
and
American Countess™
. Traveling in the wake of legends, guests are transported to an era
...