Louisville to Pittsburgh (or reverse)
on American Duchess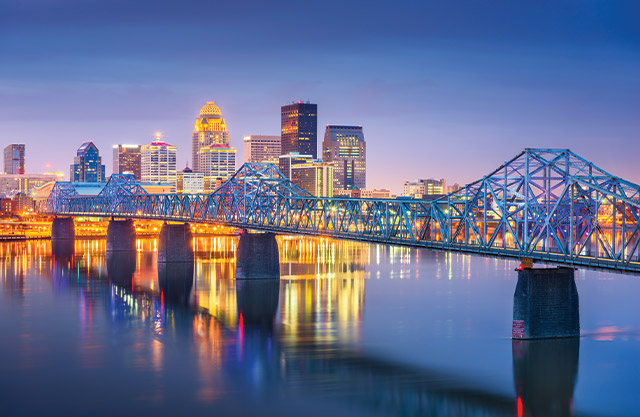 Embark on a cherished journey from Louisville – with signature images of ornate hats, Old-Fashioned cocktails and the 120-foot Louisville Slugger peppering the city – to Pittsburgh – a beacon for the golden age of steamboat travel. The route to Pittsburgh is a hallowed one in the steamboatin' community. Not a moment of this journey will disappoint.
About American Queen Voyages
The mighty rivers of the United States of America once served as the great highways of early exploration and inspired dreams of discovery. Today, American Queen Voyages re-creates the same sense of wonder, excitement and inspirations with all the convenience and comfort of modern luxury aboard the most elegant riverboats in the world, the
American Queen,® American Empress,® American Duchess™
and
American Countess™
. Traveling in the wake of legends, guests are transported to an era
...