Camino del Norte hike
Tour, Escorted tour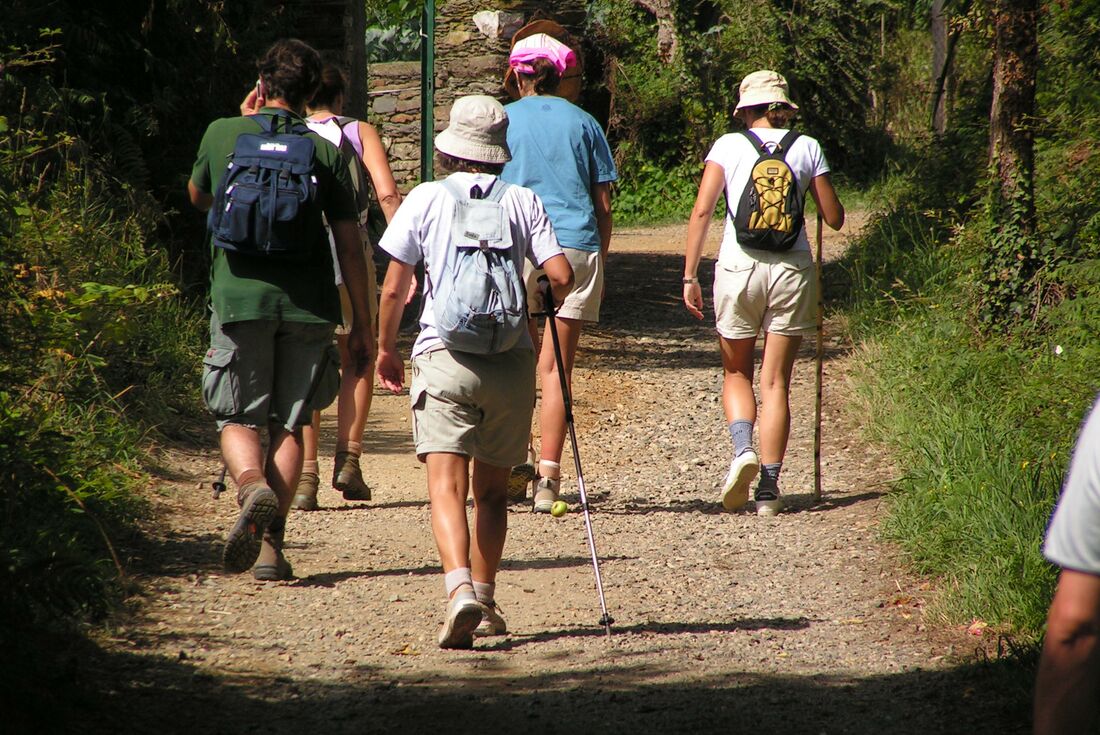 Camino del Norte hike
Follow in the footsteps of centuries-old travellers along the Camino de Santiago's Northern Way on this 11-day adventure. Starting in Ribadeo, you'll trek the 190 km to Santiago Cathedral, passing by Spanish countryside, stopping in charming traditional villages and visiting plenty of historic monasteries, churches and more. With your luggage being transported for you each day, you'll have more time to reap the rewards of your efforts.
Activities
Luggage transfer on hiking days
Santiago de Compostela to Ribadeo group arrival transfer
Lourenza - Ribadeo to Vilanova de Lourenza guided hike
Ponte - Picnic Lunch
Mondonedo - Almond cake tasting
Abadin - Vilanova de Lourenza to Abadin guided hike
Goiriz - Picnic Lunch
Vilalba - Abadin to Vilalba guided hike
Ponte de Sa - Picnic Lunch
Baamonde - Vilalba to Baamonde guided hike
Miraz - Picnic Lunch
Miraz - Baamonde to Miraz guided hike
Sobrado dos Monxes - Miraz to Sobrado dos Monxes guided hike
Marco das Pías - Picnic Lunch
Sobrado dos Monxes - Monastery of Santa María de Sobrado visit
Arzua - Ulloa local cheese tasting
Arzua - Sobrado dos Monxes to Arzua guided hike
O Pedrouzo - Arzua to Pedruzo guided hike
Santiago de Compostela - Pedruzo to Santiago de Compostela guided hike
Highlights
Walk along the UNESCO-listed Northern Way of the Camino de Santiago – a trail used by pilgrims since the late Middle Ages.
Feel an unbeatable sense of accomplishment as you complete your journey in the fascinating ancient city of Santiago de Compostela and collect your Camino certificate.
Uncover scenes of the real Galicia as you walk through Spanish countryside, quaint hamlets, ancient bridges, Roman ruins and beautifully preserved horreos on stilts.
Fuel your journey with some delicious Galician specialties, including a traditional almond cake in Mondonedo and world-renowned cheese in Arzua.
Take a load off – literally! Your luggage will be transferred between your accommodation each day, meaning you'll only have to carry a day pack and your luggage will be waiting at your hotel.
For over 30 years we've been taking travelers around the globe. That's over 30 years of adventures, of visiting new places and old friends, of countless unforgettable moments. More than 30 years of changing the way people see the world, on small group tours with like-minded Intrepid people.

As a responsible business, we've always been committed to being there for our travelers and the communities we visit. So, you can trust that when you travel with us, we won't just be there for your first adventure, we'll be there every step of your journey.